Jeste li DJ-eva najgora noćna mora, hotspotaš, roditelj, akademik ili acid medo? Ako ste proveli neko vrijeme po klubovima, sigurno ste primjetili da postoji određeni tip ponašanja i karaktera koji se uredno ponavlja. Promislite li malo bolje, ti stereotipovi nadilaze granice klubova, a vrlo lako ih je uočiti dok rejvate na Zrću ili u Beogradu.
Kako bi vam olakšali posao prepoznavanja i katalogiziranja klabera, ekipa iz Electronic Beatsa je napravila sličice "Collected Club Kids" koje sadrže opis njihovog tipiziranog ponašanja. Sigurni smo da ćete u njima prepoznati barem nekoliko svojih prijatelja, ali možda i sebe:
1. The Post-Generist
2. The Acid Bear
3. The Techno Purist
4. The New Industrialist
5. The Tent Lurker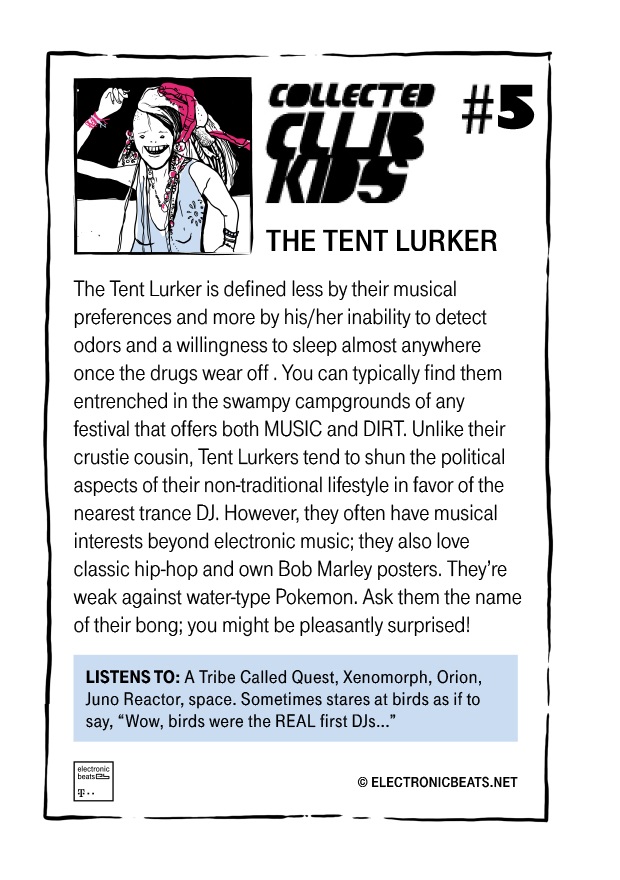 6. The Techno Club Bot
7. Plague Of Bros
8. The Ancient
9. The Academic
10. The DJ's Bane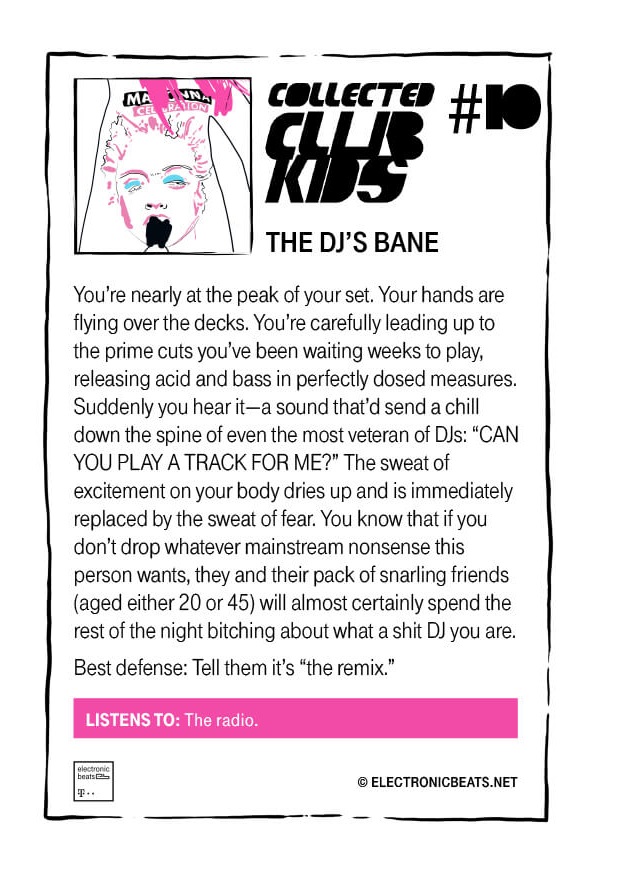 11. The Parents
12. The Hotspot
13. The Open Heiress
14. The Post-FuckBoi
15. The Solid Promoter
Provjerite kako je Tarzanija podijelila klabere u 26 karikatura OVDJE.